Buckingham Companies chose Microsoft Office 365 for professional email addresses that included their business name.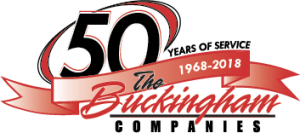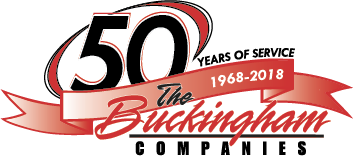 Buckingham Companies' Challenge
Buckingham Companies has been providing recycling and solid waste disposal services to Prior Lake, Savage, and several surrounding areas in the southern metro for over 50 years. Their service is reliable and they have made a lasting impact on their community.
As a growing company often hiring new employees onto their team, Buckingham Companies was looking for a way to standardize email addresses among employees, use their business name as the custom domain, and prepare for the future of their business with a flexible email platform that would grow as their business did.
"We are a local business and like to support other local businesses. We've always had a great experience with the Nuvera team in Prior Lake, and they were able to provide an email solution that would help our growing business."
Mike Buckingham-Hayes, Vice President
Why They Chose Nuvera
Being local, Buckingham Companies likes to support other local businesses. They have their Internet and business phone lines through Nuvera. They have always experienced excellent reliability and know there is a knowledgeable team of experts at their disposal. They knew they would be able to trust Nuvera's recommendation when they were looking to change their email platform.
The local Nuvera team presented Buckingham Companies with world-class Microsoft Office 365 options that would allow the disposal company to create as many emails as they wanted, standardize employee email addresses, and include their website domain; buckinghamcompanies. com. This gave them the professionalism and branding exposure they were looking for.
How The Product Has Helped and Their
Experience With Nuvera
A lot of small and medium-sized businesses may be using Yahoo or Gmail accounts as their employee email addresses, but by adding a custom domain that includes a business name, they could stand out professionally. Email is one of the most used forms of contact between employees and customers, and that is exactly why Buckingham Companies wanted to make the switch to Microsoft Office 365.
Not only is Buckingham Companies now more professional when they contact customers via email, but they're getting benefits such as shared calendars, and their employees can log in to their account from anywhere they have an Internet connection. They're also receiving advanced security features from Microsoft, including Office 365 Message Encryption and Advanced Threat Protection (ATP).
Overall, Buckingham Companies is pleased with the service and product they have received from Nuvera. Not only were they able to get a great email solution that met their needs, but the local Nuvera experts were available to answer questions and provide training throughout the entire process.